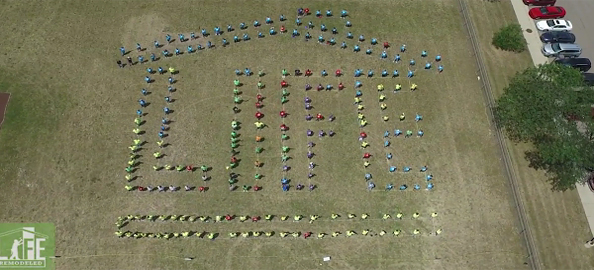 Life Remodeled Local Mission Project
If you are thinking that after a year of pretty much doing nothing due to COVID-19 St Thomas Community Presbyterian Church is planning a local Mission Trip in October 2021. This is an opportunity to make a lasting change in a local community.
If you can't take the whole week off. What about volunteering 4 hrs each day. Life Remolded is looking for volunteers with regards to their Six Day Project, October 4th -9th. Detroit once housed more that 1.8 million people. Now with only 650,00 residents the change in population has left a lot of vacant land. Volunteers will focus on removing blight from the front yards of vacant properties, clearing debris, cutting down overgrown grass, weeds and brush.
Here's information on the Six Day Project:

1) Welcome to choose just one day or multiple day whichever fits your schedule.
2) Volunteers must be 14 and older and asked to work 1-5pm
3) Tools are provided but if someone wanted to bring their own it's not discouraged.
4) Masks are optional but gloves are required at all times.
5) Volunteers can drive their vehicles to the project site.
6) St. Thomas will be sending a group Thursday thru Saturday, Oct. 7th to 9th, leaving from the church.
7) Our group will stay together on project. Assigning from 10 to 30 people per project.
8) A waiver must be on file before you can participate as a volunteer. The waiver will be available sometime next week and the link will be added to this webpage.
9) If you sign up by Monday, August 23rd Life Remolded can order your Custom T-shirts.
Click on the link below to signup for whatever your availability might be or contact Trish Pearce and she can add you to the list.
For more information contact Donna Gunning or Yolene Fekel
Mark 12:31..The 2nd is this: Love your neighbor as yourself. There is no commandment greater than these. Let's help our Detroit neighbor.

To sign up click the following link

https://www.signupgenius.com/go/10C0C4EABA92BA0FFCF8-mission

Click on this link to view a Life Remodeled Video

Or if you want to view Life Remodeled webpage Click Here