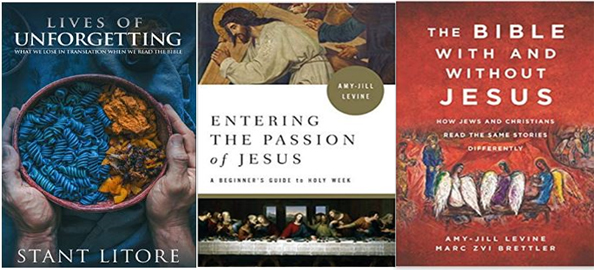 New Bible & Book Studies
Beginning in January and early February: Lives of Unforgetting: What We Lose in Translation When We Read the Bible, and A Way of Reading the Bible as a Call to Adventure.
T

he ancient Greek word for "truth" means unconcealing or unforgetting. Yet today many ideas and stories that were once critical to how early Christians understood, practiced, and defended their faith often remain "hidden in plain sight" in our Bibles. These ideas are concealed from us by the distance between languages, between eras, and between cultures—yet they are so worth unconcealing and unforgetting. See Fred Blair for details, Chapter 1 will start on February 11th at 9:30 am



Entering the Passion: A Beginner's Guide to Holy Week
Jesus risked his reputation when he entered Jerusalem in a victory parade. He risked his life when he dared to teach in the Temple. His followers risked everything when they left behind their homes, or anointed him with costly perfume. We take risks as we read and re-read these stories, finding new meanings and new challenges. Pastor Ron is leading this study. Begins on February 22nd at 6:00pm

The Bible With and Without Jesus: How Jews and Christians Read the Same Stories Differently -Starting in late February


Comparing various interpretations – historical, literary, and theological - of each ancient text, Levine and Brettler offer deeper understandings of the original narratives and their many afterlives. They show how the text speaks to different generations under changed circumstances, and so illuminate the Bible's ongoing significance. By understanding the depth and variety by which these passages have been, and can be, understood, The Bible With and Without Jesus does more than enhance our religious understandings, it helps us to see the Bible as a source of inspiration for any and all readers. See Fred Blair Chapter 1 is on February 24th at 7:00 PM.